CLEANLINESS
–Your Comfort,
Our Passion.
Cutting-Edge Bathroom Technology
for Better Living
For individuals and society.
For the present and future.
TOTO provides CLEANLINESS beyond the common experience.

CLEANLINESS
FOR YOUR BODY
The evolution from wiping to washing
Make "Wash to Clean" the new normal.
Cleansing with warm water makes your body feel cleaner and more comfortable.
Once you use our smart toilets, you will never get back to standard ones.
Let's start a new cleaner lifestyle using WASHLET!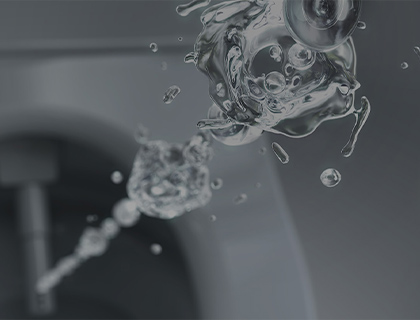 WASHLET
TECHNOLOGIES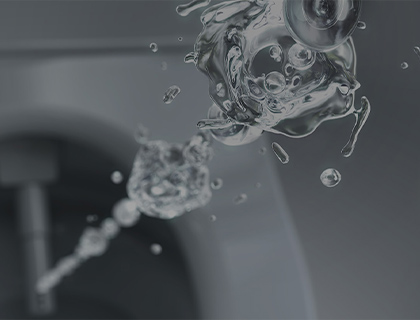 WASHLET TECHNOLOGIES
AIR-IN WONDER-WAVEIt is the precise, pleasant, air-rich stream that keeps you clean. As water is fired at different speeds, small droplets collide with larger ones, combining and expanding as they fill with more air.
The water is heated instantly, giving you the comfort of warm water anytime, for as long as you like. 

CLEANLINESS
FOR YOUR SPACE
Upgrade your bathroom with technology
that anticipates your needs
In TOTO's "Omotenashi" bathroom, we anticipate and meet your needs.
We design our smart toilets with meticulous attention to detail.
Our customer-centric mindset enables us to focus intensely on your comfort and cleanliness,
creating a clean, technologically advanced bath space.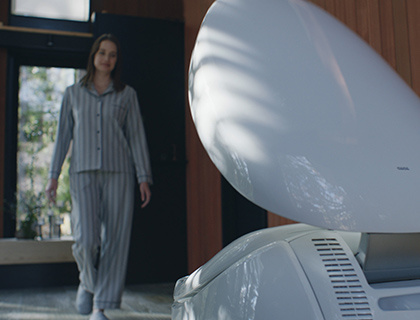 AUTOMATED CARE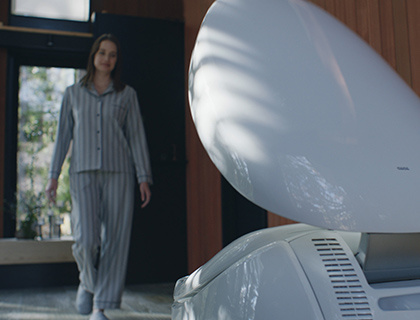 AUTOMATED CARE
WASHLET offers functions that cater to the subtleties of each person's preferences and desires for comfort and convenience. For example, AUTO OPEN/CLOSE LID, HEATED SEAT, WARM AIR DRYING and DEODORIZER are designed for your comfort, cleanliness, and ease of use, turning a mundane trip to the bathroom into a spa-like experience.

CLEANLINESS
FOR YOUR TOILET
Revolutionary self-cleaning technology
Feel clean and confident during your bathroom break.
TOTO's innovative, self-cleaning technologies synergize to keep your toilet fresh and clean at all times.
Your mundane trip to the bathroom becomes a refreshing experience.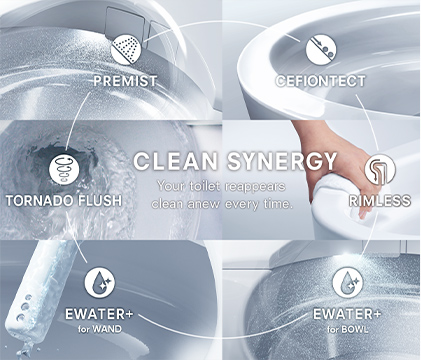 CLEAN SYNERGY TECHNOLOGY for WASHLET & TOILET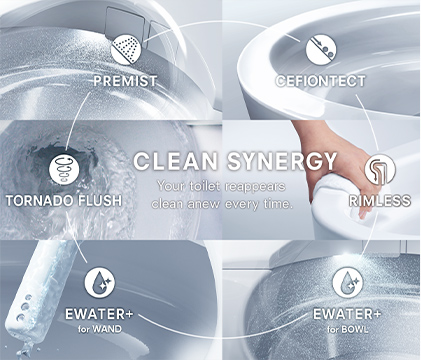 CLEAN SYNERGY TECHNOLOGY for WASHLET & TOILET
24 hours a day. 365 days a year. Your TOTO toilet is always clean and fresh. CLEAN SYNERGY is composed of the following six technologies:
PREMIST: Prevents waste from waste clinging.
CEFIONTECT: Forces waste to slide down.
TORNADO FLUSH: Swirls and eliminates waste entirely.
RIMLESS: Leaves no place for visible or invisible waste to hide.
EWATER+ for BOWL: Suppresses the accumulation of waste on BOWL
EWATER+ for WAND: Suppresses the accumulation of waste on WAND
TOUCHLESS TECHNOLOGY
CLEANLINESS
WITH TOUCHLESS
TOUCHLESS technology to protect society
Feel safer and more secure because you're freed from the need to touch.
TOUCHLESS bathroom products are must-have items for your new cleanliness.
TOTO's unique TOUCHLESS technology achieves both water conservation and ease of use.
We propose an environmentally friendly lifestyle in which everyone can live comfortably.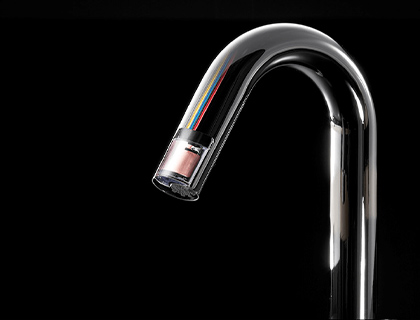 SENSOR TECHNOLOGY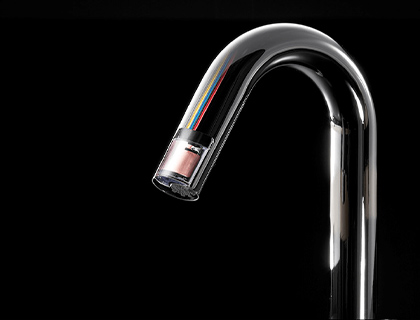 SENSOR TECHNOLOGY
A miniature, smart sensor at the spout's tip releases the water flow as soon as you place your hands beneath the faucet and stops it immediately once you remove them. Upon installation, the spout sensor automatically detects the lavatory's material properties and the faucet's distance to the basin, preventing malfunction. Thus, TOTO's sensor faucets are ideal for any lavatory, regardless of its size or material.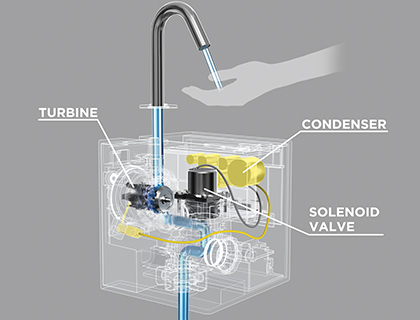 ECOPOWER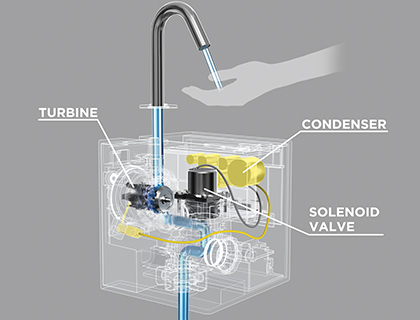 ECOPOWER
A water-powered turbine in the ECOPOWER faucet generates electrical energy that is stored in rechargeable cells to power the Smart Sensor System. ECOPOWER technology reduces electricity usage, lowers maintenance costs, and increases sustainability with its hands-free, automatic shut-off functionality.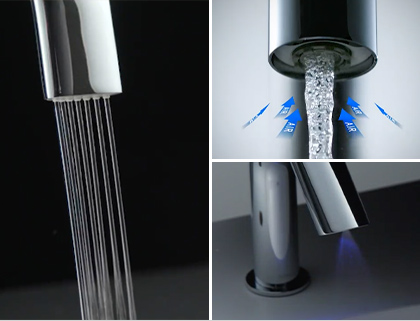 WATER-RELEASE TECHNOLOGY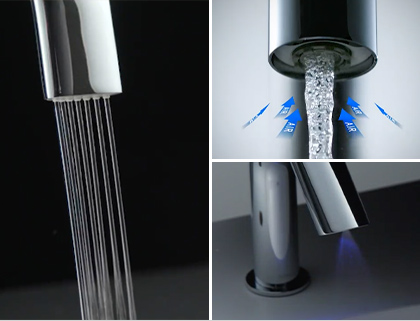 WATER-RELEASE TECHNOLOGY
SOFT FLOWSOFT FLOW technology's precisely balanced individual water streams gently caress the skin as you wash your hands, with virtually no splash. The sensation is soft, yet luxurious and robust.
ECO CAPECO CAP is an air-injection technology, which reduces water consumption.
EWATER+EWATER+ cleanses the washbasin's drain area where dirt tend to accumulate.
IoT SYSTEM
CLEANLINESS
WITH IoT
CLEANLINESS monitored 24/7/365
Improving people's lives inspired TOTO's IoT innovation.
We listened to our customers' desire to ensure that their bathroom experience is always clean and comfortable.
TOTO's IoT technology will lead to increased efficiency at work and more leisure time at home.
A bath space that utilizes TOTO's IoT technology will increase your comfort and peace of mind.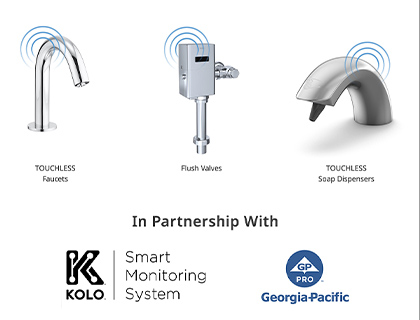 IoT SMART RESTROOM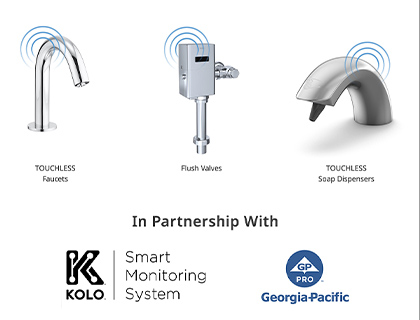 IoT SMART RESTROOM
TOTO's award-winning line of TOUCHLESS commercial plumbing fixtures are now IoT-enabled, empowering facilities managers and maintenance teams to leverage cloud-based data and mobile software management tools to instantly detect failures, improve safety, and increase hygiene standards.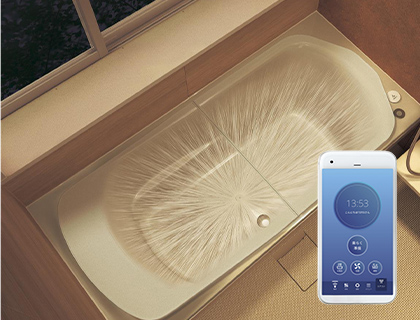 Smart Bathtub System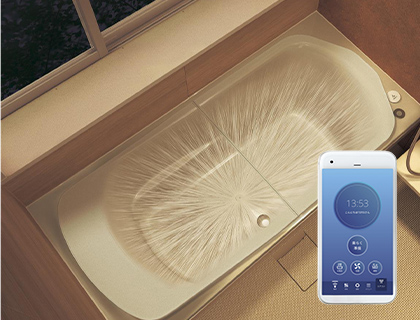 Smart Bathtub System
Annoying bath time preparations such as tub cleaning and filling it with hot water are now easily operated by an app on your smartphone, no matter where you are. In other words, you can easily connect to your bathtub anytime, anywhere, every day. TOTO will upgrade your tiresome bath time preparations, providing you with a new smart way of living.
※Available in Japan only
WELLNESS TOILET CONCEPT
CLEANLINESS
FOR YOUR WELLNESS
A wellness review with every toilet use
In the era of artificial intelligence and the Internet of Things (IoT),
TOTO continues to lead the way through accelerated digital innovation and partnerships with experts worldwide to develop a brand-new residential bathroom experience in the field of wellness – the WELLNESS TOILET.
To enrich your life, TOTO will be your in-home wellness partner.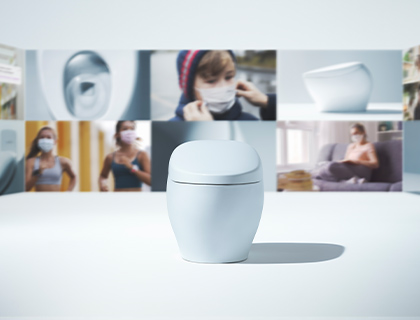 WELLNESS TOILET CONCEPT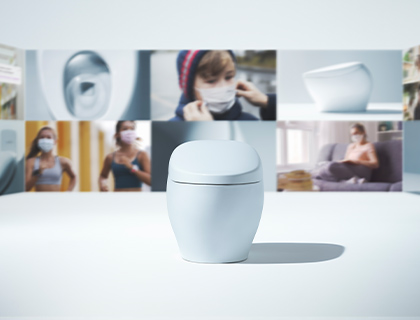 WELLNESS TOILET CONCEPT
TOTO's new WELLNESS TOILET scans your body and its key outputs, providing wellness recommendations from the simple routine act of sitting on the toilet. Any time you take a bathroom break, you can check your wellness and receive recommendations to improve it through an app on your phone. Therefore, you can track your wellness status anytime, anywhere.