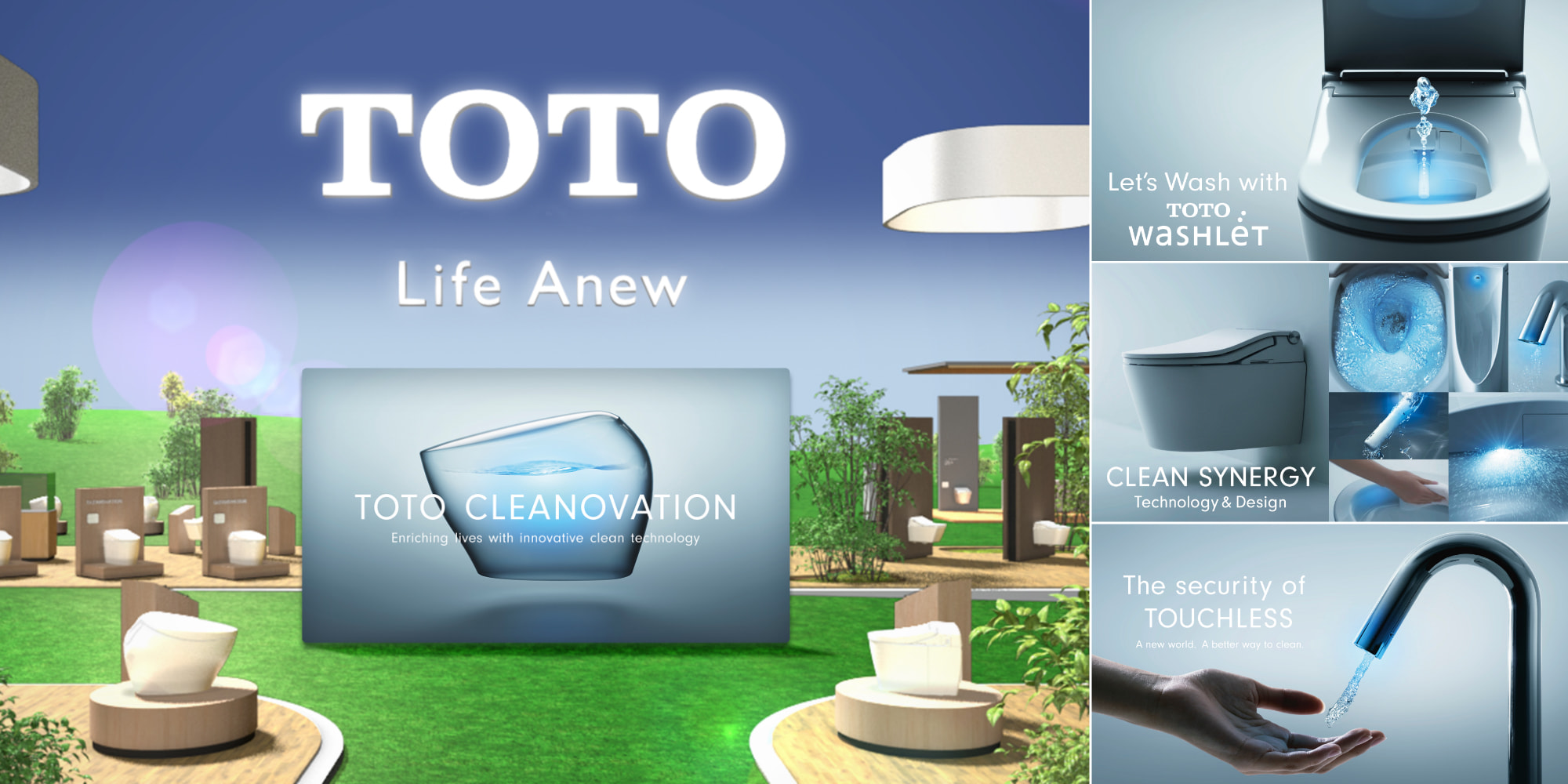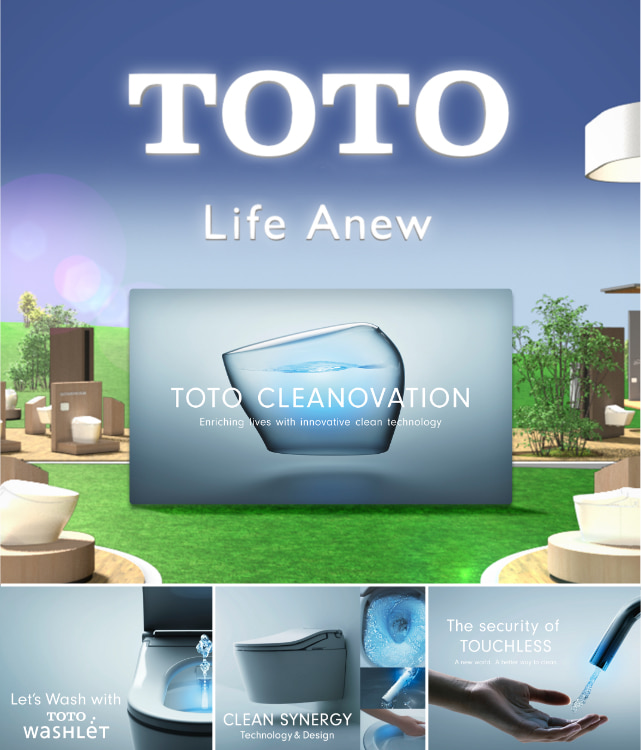 ISH digital 2021 has ended.
Thank you for visiting the TOTO booth.
You can continue to view the TOTO special website
by clicking the link below.
The world's leading international trade fair
TOTO will exhibit at ISH digital 2021
TOTO CLEANOVATION offers a clean, comfortable lifestyle amidst the "new normal"
TOTO will exhibit at International Sanitary and Heating (ISH) 2021 (March 22-26, 2021 Germany local time), the world's leading international trade fair for bathrooms, toilets, buildings, heating, air conditioning, and renewable energy.

ISH is usually held annually in Frankfurt, Germany, but will be held entirely online in 2021 due to the global spread of COVID-19.

The top theme of ISH 2021 is solutions to meet the growing global expectations for hygiene against the backdrop of the spread of COVID-19.

Under the corporate message of "Life Anew," TOTO offers a "clean, hygienic, and comfortable lifestyle" that only TOTO can realize through innovation in clean technologies that we have been working on since our founding.

With the main concept of "TOTO CLEANOVATION," TOTO conveys "comfort, cleanliness, and peace of mind" not only in toilet areas but also everywhere that water is circulated with TOTO's technologies and products, with the three keywords of "WASHLET," "CLEAN SYNERGY," and "TOUCHLESS."

In the product introductions, we will exhibit our latest products that match overseas bathrooms through a sophisticated fusion of design and technology. We will present NEOREST SMART TOILET, TOTO's top product, as well as new products such as the Wall-Hung Toilet Bowl GP + WASHLET RG and TOUCHLESS FAUCETS. Moreover, through a unique digital 3D walkthrough, we will make viewers feel like they are actually at our trade fair booth. Please enjoy the residential spaces and hotel spaces proposed by TOTO through the composition of products featuring an advanced fusion of design and technology.

"WASHLET" and "WASHLET logo" are trademarks or registered trademarks of TOTO LTD.